Senior Master Patrick L. West, Yuk Dan (6th Degree)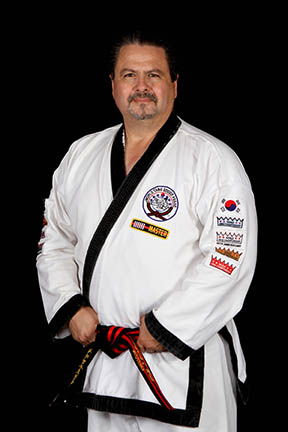 Patrick L. West who is the owner, developer, and Senior Master Instructor of all programs at Texas Tang Soo Do San Antonio, is a Senior Master Instructor in the martial arts with approximately 40 years of experience. He is the Assistant Region 4 Director of the World Tang Soo Do Association (over 600 schools worldwide). He has instructed professionally through formal classes as well as various seminars.
Patrick West is a Senior Master Instructor, 6th Degree. He began his training in 1977, under Mr. Floyd Guidry, 3rd Degree Black Belt in Tang Soo Do. Mr. Guidry studied under Grandmaster Shin at Osan Air Force Base in Korea. He was a classmate and friend to Chuck Norris. When Master West first began his training, the World Tang Soo Do Association did not exist. At that time, Mr. Guidry was affiliated with the American Tae Kwon Do Association, and Master West achieved his Cho Dan in Tae Kwon Do through Mr. Guidry in 1979.
Master West is a charter member of the World Tang Soo Do Association. He is a member of the WTSDA Il Soo Sik Development Committee, which is a subdivision of the Techinical Advisory Committee. He is also a member of the Region #4 Technical Development Committee, which was originated to help the continued education and betterment of the Black Belts and Black Belt candidates within Region 4.
Master Michael Lowe, Sah Dan (4th Degree)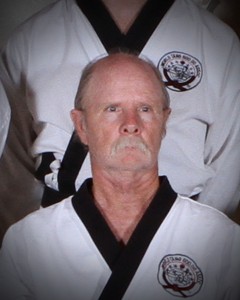 Master Michael Lowe began his martial arts training in 1965. At that time there were only two schools and only one advertised within the area he lived in California. The first school he attended was Kempo until they closed. He then joined a Mu Duk Kwan Tae Kwan Do school in which there were no association standards. The instructor would decide when a student was ready to advance and schedule them for a test. Master Lowe joined WTSDA in 1988. He received his 4th Dan Master rank in 2002.
In California, Master Lowe was president of the Black Belt Club and conducted numerous clinics on various topics including soft weapons (rope, etc.), sword and cane. Over the years, Master Lowe has taught classes as young as five, teens, adults, and deaf as well as private to advanced Dans. Class sizes has ranged from one to +/- 30. Classes has consisted of 10th gup thru 2nd Dan within the same class. His favorite topics are self-defense and hyungs (forms). Master Lowe's favorite weapon is the cane.
Laura Ewen, Sah Dan (4th Degree)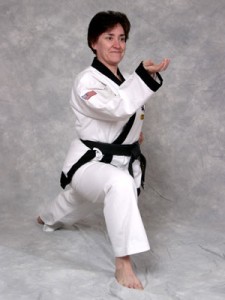 Laura Ewen, Sah Dan (4th Degree), is the senior instructor and the assistant developer of several programs at Texas Tang Soo Do San Antonio.
I began taking karate in 1985 at McGuire AFB, NJ. I was encouraged by my friend, who at the time was a Cho Dan Bo. I stopped just before I was to test for my green belt and like a lot of things in life, got put on the side. I got married, left the Air Force, moved 3 times, and 9 years later I was back at McGuire AFB. My original instructor, Master Vance Britt was still teaching and so I walked back into his dojang in January 1995. In July 1997, I received my black belt. After my husband's retirement from the Air Force, we moved to Austin, TX in July 1999. I commute to San Antonio twice a week to train with Master Patrick West. It was under Master West that I received my Sam Dan (3rd Degree Black Belt) in October 2003.
I am a Certified Instructor and International Judge with the WTSDA. I teach classes from Tiny Tigers to Adults. I have also instructed at Regional Black Belt camps and Gup clinics. I have competed in regional championships and served as a judge at both regional tournaments and the World Championship.
My husband and I run our own business: a third party Medicaid billing service for school districts. Besides karate, my interests include quilting and reading.