Adult Program
For ages 13 & up
Our Adult Program is designed to provide a comprehensive workout for individuals interested in learning the martial arts and enriching every part of his or her life. Benefits include self-defense, physical fitness, mental strength, and to be a better person. It is an opportunity to exploit your potential for ultimate success.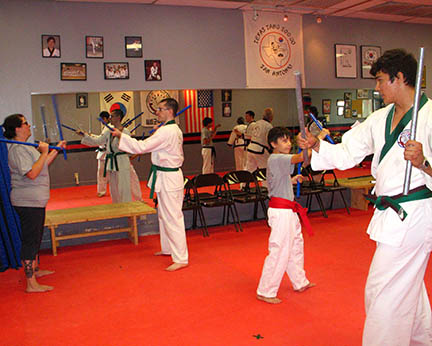 Call 690-1310 to get started.
Be sure and ask for a free class!