Texas Tang Soo Do San Antonio provides a super-fun, supervised, structured party for your child. These parties includefun and ga mes, as well as martial arts instruction. But the best part is... your kid is the star of the show.
They'll help teach their friends martial arts, and showcase their own skills so they feel like a total rockstar. Kids absolutely love these parties, and talk about them for months.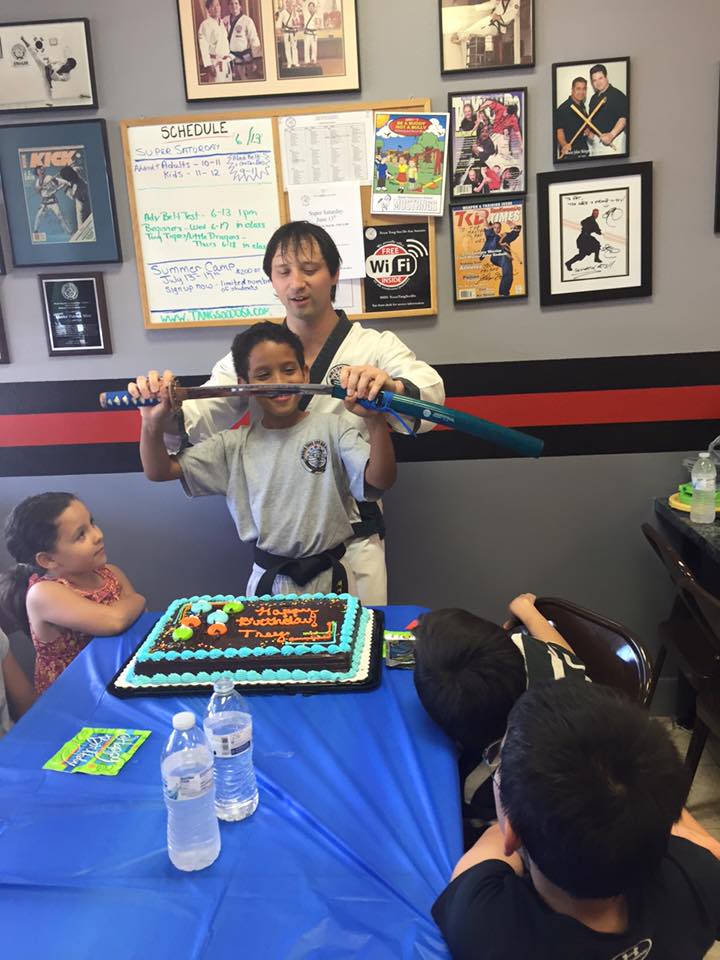 Here's how:
In the party, we show all of the kids some basic martial arts moves - and your child will be at the head of the class,

teaching along with the instructor.

In fact, your kid will even break a board in front of all of their friends

(This one makes jaws drop every time!

Of course, this is only if your child has reached this level of training)...

Their friends will be amazed when they see how much they've learned -

and for weeks after the party it'll be all that they talk about... (Don't be surprised when all of their friends start signing up for martial arts class too!)
Why we do this, and why it's so powerful: This kind of positive feedback from their peers will boost your child's confidence and self-esteem - and

make them feel proud of themselves, and everything that they've accomplished...

They'll really see how far they've come in their training

through the compliments and shocked expressions on their friends' faces.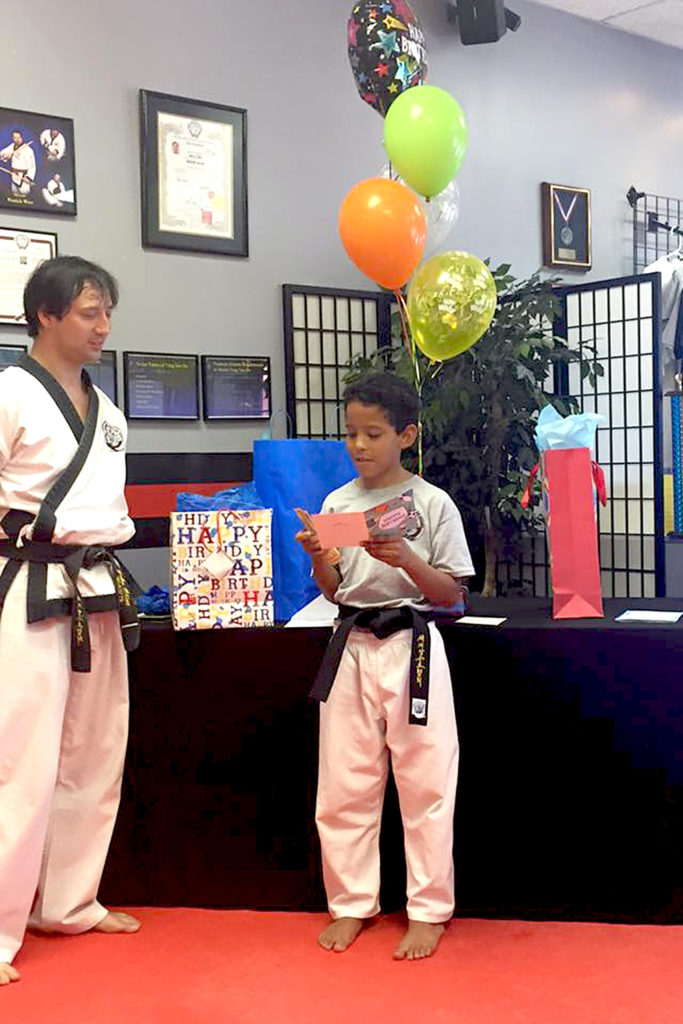 Basic Martial Arts Birthday Package $150
Black Belt for a day!
Half Hour Fun Karate Class
Half Hour of Fun and Games
Cut the cake with a sword
Time for opening presents, for food and cake
Raffle for a FREE Birthday Party!
Every participant (new students) gets one free month of karate lessons
We provide the place and the fun! We help with everything from setup to cleanup!
Just bring 10-30 guests, decorations, food & cake with candles.
Parties are usually held on weekends, but we will host them during the week if schedules allow.
Super Hero Birthday Package $250
Same as the Basic Martial Arts Birthday Package, but a Super Hero will attend the party for 1 hour. The Super Hero will be available for fun and games as well as photos. Most popular Super Heros include Superman, Batman, Spider-Man, and Dead Pool.
Make Your Reservation Today!