Kids Classes Available!
Tiny Tigers: ages 3 & 4
Little Dragons: ages 5 & 6
Karate Kids: ages 7 - 12

This program concentrates on self-discipline, self-defense and self-improvement. Our program will provide an opportunity for your child to possess the powers of a successful life. These powers are patience, concentration, humility, self-discipline, self-control, self-confidence, and a strong healthy body with good coordination.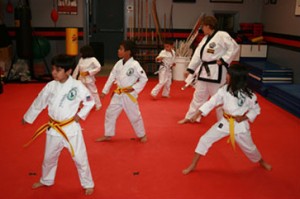 Call 690-1310 to get started.
Be sure and ask for a FREE CLASS!!